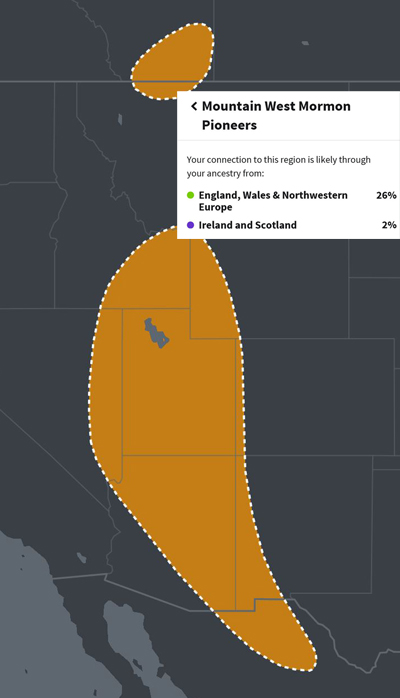 Mountain West Mormon Pioneers
In 1830 Joseph Smith Jr. organized a new church that came to be known as The Church of Jesus Christ of Latter-day Saints. Plagued by political opposition and financial difficulties, its members moved from place to place across the Midwest, finally settling in the Great Salt Lake Valley. Converts from around the world began an exodus to join other members in their "Zion." Over decades, Mormon pioneers and their descendants transformed desert valleys and mountains into flourishing cities across the American West.

Northeastern States Settlers
The Northeast was home to some of the first settlers of the United States, including English, Irish, Scottish, and German immigrants. With adverse weather and difficult terrain limiting any farming endeavor, colonists turned to fishing, shipping, and the timber trade. After the American Revolution many were spurred to leave their homes to build communities in Ohio, Michigan, Wisconsin, and Iowa. By the 1950s descendants of northeasterners on the East and West Coasts played an integral role in building the American landscape.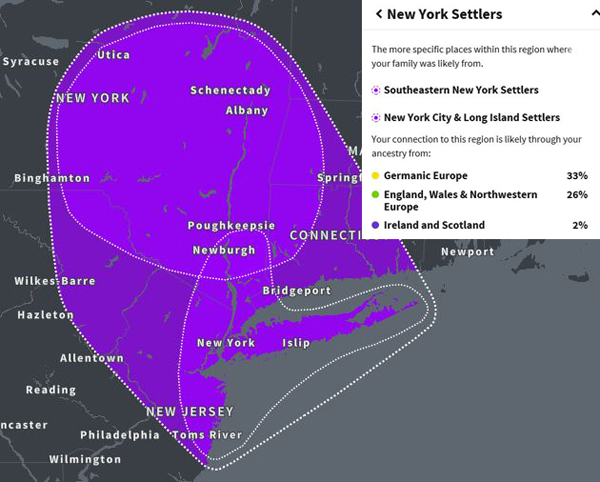 New York Settlers
In the 1700s, German Palatines fleeing cold winters and war, along with English, Scottish, and Irish immigrants looking for economic opportunity, joined the Dutch, French, and Scandinavians who had already made New York their home. As New York City grew into a capital of American trade, finance, and manufacturing, it became America's most important gateway. New Yorkers have always lived in a city driven by commerce and dreams, and its greatest import has always been its people.