Creatures
You will be walking through my gardens...when you see an unusual line in the flowers...you follow the lines...they come together...and suddenly a creature takes shape!

You may see Cranes, Giraffes, Monkeys, Dragonflies, Pelicans, Praying Mantis, Bumble Bees, Butterflies, Spiders, Mosquitoes, Flamingos, or even a Camel!

I smile when someone has walked by my Giraffes without noticing them. When I point out that they just walked past my 11-foot Giraffe they also smile. Mission Accomplished!
Can you spot them all?

You may see all of my Creature Creations in my Gallery...

See Hundreds of Photos
in My Gallery HERE...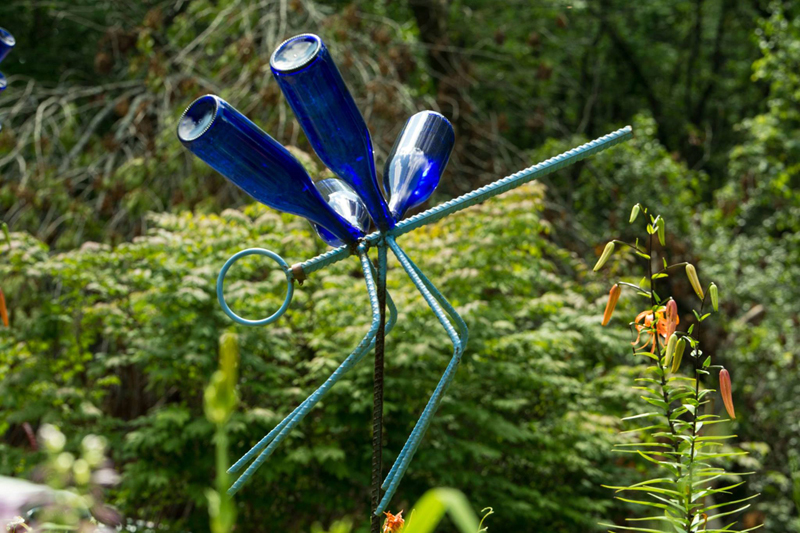 DragonFly
My Customer Comments and Photos HERE...

Peacock
Pelican