Prices/Order
I believe my Bottle Trees would add something unusual to your gardens! The bonus is the charming Bottle Tree Story, which you may share when someone asks..."What are the bottles for?"

Made with USA-made steel of sizes up to one inch in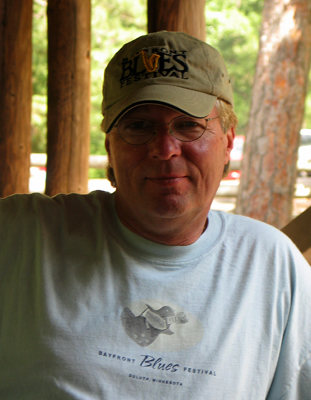 diameter, I guarantee my designs to stand straight and will probably last longer than you or me. The ribbing on the steel adds strength to the branches. I prefer the steel unpainted, and think the rusting metal adds its own color and aging to the design. All heights are "above ground" with the tree trunk extending 18-24" into the ground.

All my creations are unique. I have been creating them here in Princeton, Wisconsin since 2001. All sizes are approximate, but pretty darn close to the described sizes. Each tree is individually created and all are guaranteed original designs.

Nearly all of my designs are one-piece...no assembly required. That makes my designs a little more expensive to ship FedEx, as they charge an additional $14.50 oversize fee for special handling over and above the normal S&H.

All Prices are Without Bottles. Get Your Bottles Here.
Shop Bottles Here...
Something Special

For Your Garden From
Wisconsin

20-bottle 6 ft. CatTail Bottle Tree
with 1.5 L Cobalt Blue Glass Bottles

And Always...Complete Satisfaction Guaranteed!

My designs are planted in all 50 states, Alberta, British Columbia, Manitoba, Ontario, Saskatchewan, and Quebec, the Philippines, and Great Britain!